…okay, this is, like, a semi-announcement, because I'm pretty sure I've mentioned it elsewhere on the blog, and I've definitely mentioned it on Twitter.
But WHATEVER, we're announcing it anyway, all official and shit.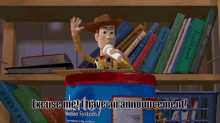 I have two short stories appearing in anthologies in 2022, wooooooo!
Something Witchy This Way Comes
That's right, that's my last name on the cover of SJ Whitby's anthology Awakenings! SJ actually solicited a story from me for this one, which I have to admit makes me feel pretty cool.
The story in question is about an 11-year-old girl from an abusive household who stumbles across an alleged witch when she escapes to the woods. It has found family, sapphics with mysterious powers, grump x sunshine dynamics, plant magic, and carnivorous trees. If any of those things are up your alley, keep an eye out for buy links!
Awakenings comes out on March 1, 2022 i.e. my birthday and ties into SJ's Cute Mutants series, although you don't have to be familiar with the CMU to enjoy these fourteen amazing stories.
I recommend reading Cute Mutants anyway if you haven't already, because: superqueeroes. Need I say more?
Click here for buy links to the Cute Mutants series by SJ Whitby. Click here to follow SJ on Twitter.
Jane & the Sea-Wight
When the email came in from GutSlut Press saying they wanted to print my story, I stared at it, read it half a dozen times, took a screenshot, and sent a screenshot to a friend like, "Okay before I respond to this and make a dumbass of myself, does this email say what I think it does."
In my defense, I was over a year into querying, and everything that had ever been in my inbox up to this point was a rejection, unless it was a request for more pages that was then followed by a rejection. So I was convinced I was misreading this email.
Anyway, this story's about a teenage girl who shares a love of the ocean with her vanished father and is now investigating his disappearance. It has local gossip, a ride-or-die bestie, vaguely monstrous merfolk, and an ambiguous ending. Keep an eye out for buy links if any of those things are your jam!
The release date for Suicidaliens hasn't been announced yet, but follow GutSlut Press on Twitter for more information and general chaos.
Check out GutSlut Press's store here.
So. Yeah. I have some prose getting published for the first time ever in 2022.
Buy Links
Preorder Awakenings as a paperback from Amazon, or preorder the Kindle edition.
Preorder Awakenings as a paperback from Barnes & Noble, or preorder the Nook edition.
Keep an eye out for additional links!